Improve customer service and efficiency by enabling SMS Text for your business phone number or toll free number.
Texting Line is a secured cloud-based service that allows you to send and receive text messages on your desktop, mobile phone or tablet. Texting has become the new norm. Businesses need to be able to send & receive text messages professionally, like email.
Built for Business Success
TMG's innovative texting platform helps every business to increase productivity and enhance customer experience.
Sales Convert leads into sales by communicating effectively with your prospects

Marketing Communicate with your customers on the channel they already like and prefer

Service Increase productivity with fewer phone calls while decreasing response time to your customers

Billing Decrease delinquent accounts and loss of customers with direct interaction

77% of consumers have a more positive impression of companies that offer texting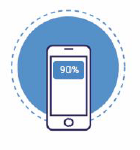 90% Open rates on texts versus 18% on email and 1% on social media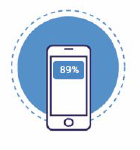 89% of customers prefer texting as a form of communication
Inbox
Our inbox allows your team to reply to business text messages from anywhere. Have two-way conversations with your customers, compose and save commonly used responses and designate "keywords" for auto-replies.

Contact Management
Easy to use design will allow you to import unlimited existing contacts, segment into categories for targeted messaging. You can import them from Gmail, Microsoft Outlook, or using our CSV template. You can also export numbers stored in our system at any time.
Text Blasting
Create customized text messages, announcing product sales, change of business or school hours, even emergency alerts, and send them to your pre-loaded list of contacts. Send your text blasts right away or schedule them for a specific date and time.
Appointment Reminder
Reduce the number of No-Show's, contacts will receive an SMS reminder prior to their upcoming appointment and be able to confirm, reschedule or have a conversation without ever picking up the phone.